AB Enzymes supports the Global Survey on the UN Sustainable Development Goals
09/11/2018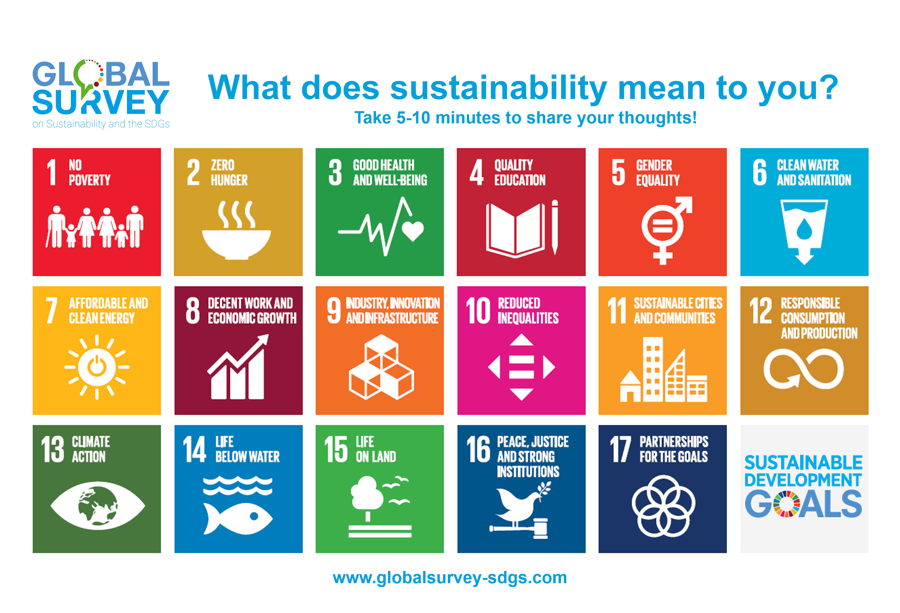 AB Enzymes is an official supporter of a Global Survey that gathers opinions on sustainability and the UN Sustainable Development Goals (SDGs) worldwide.
What are the SDGs? In 2015, the UN General Assembly adopted 17 SDGs as part of the 2030 Agenda for Sustainable Development. The SDGs are universal and apply to all countries. Their ultimate objective is to create economic prosperity, social inclusion, and environmental sustainability for all. Achieving this ambitious goal and accelerating implementation require the involvement of citizens, political leaders, businesses, NGOs, and members of academia from around the world.
Steffen Ammon, Global Quality Director at AB Enzymes

As part of our Corporate Social Responsibility roadmap at AB Enzymes, we will continue to explore the most relevant issues to contribute to the SDGs, such as No Hunger, Gender Equality, Clean Water and Sanitation, Decent Work and Economic Growth, Climate Action, and Partnerships for the Goals. I encourage everyone and in particular my colleagues at AB Enzymes to take part in survey; it will help stimulate and accelerate the process of change toward sustainable development!
The Global Survey focuses on establishing the level of understanding of sustainability and knowledge of the SDGs among individuals and professionals; that is, representatives of companies, politics, academia, and civil society in all countries around the world. The aim is to prioritize relevant environmental, social, and economical issues in the respective countries and to establish the urgency for action.
The survey is anonymous, available in several languages and only takes 5–10 minutes to complete. Click on the link below to join the Global Survey and learn more about the project.