AB Enzymes wishes you a safe and healthy 2019!
03/12/2018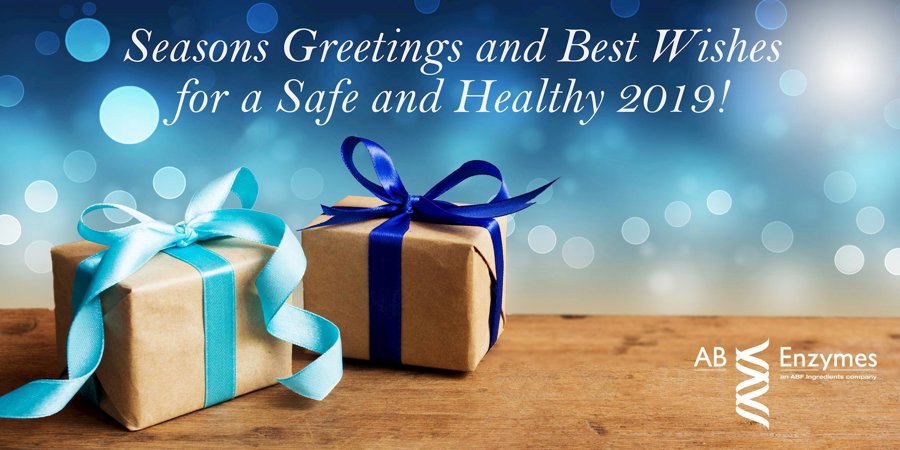 Time flies and a dynamic 2018 is approaching its final days. Many will spend their time with family and friends, relaxing and reflecting. For AB Enzymes, this is also a special time to celebrate our value "Togetherness". We do this by having enjoyable gatherings with our colleagues around the world, who all have a passion for delivering the right enzyme solutions for your sustainable success.
Martin Schaffrannek, Global Sales Director at AB Enzymes

Dear Customers and Corporate Partners,

2018 was a very successful year for AB Enzymes. Thank you for your loyalty and continued support, as well as the growth in our business. You have helped us achieve major milestones on our way to making AB Enzymes a truly global enzyme player. We are pleased that our innovations actively contribute to your company's competitive advantage.

You can certainly continue to rely on us in 2019!