The 60-year VERON® celebration and roadshow continues at Fi Asia Jakarta!
03/10/2018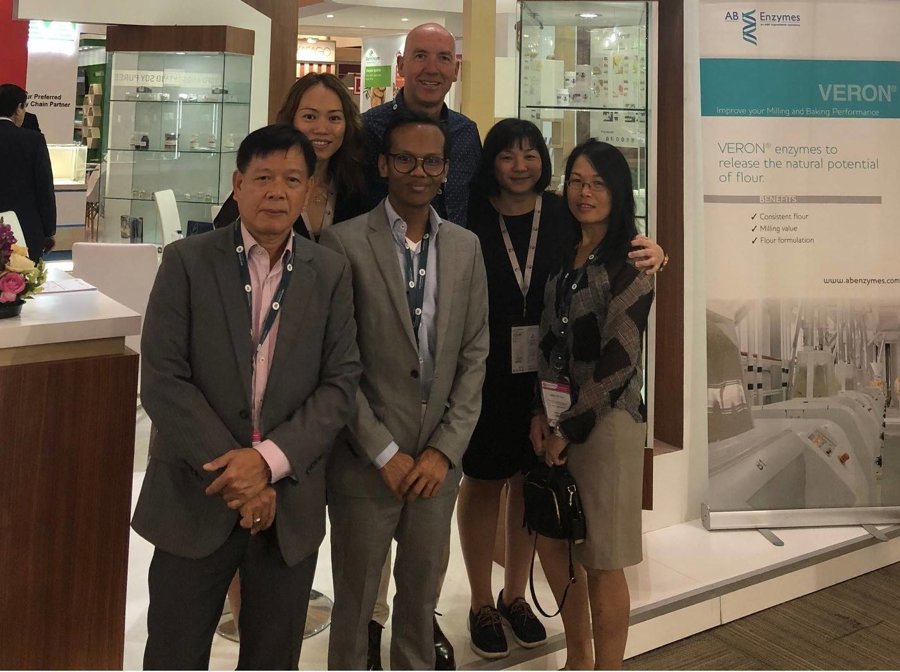 AB Enzymes continues showcasing our VERON® range of baking enzymes around the world—this week together with our distributor PT Ridda Manna in Indonesia.
We encourage our customers in South East Asia to visit us at Fi Asia in Jakarta from October 3–5, 2018, and look forward to discussing how we can help further improve your baking ingredients business.
Dr. Khue Tran Dinh, Regional Sales Director SEA Pacific at AB Enzymes Singapore

This is our 100% commitment to our baking ingredients customers' challenges. We have been pioneering and consistently developing our full range of VERON® enzyme solutions for baking and milling applications for the last 60 years. Today, VERON® is synonymous with excellent quality, reliability, and craftsmanship, and is supported with the personal touch of our global network of experts. We are proud of our heritage and will continue to be a reliable and discreet partner, creating innovative enzyme solutions together with our customers in the baking ingredients industry.