Product safety
We've built a system of robust measures around our operations and our supply chain to ensure product safety. We have established strong working relationships with our suppliers through building trust, robust testing systems, and risk assessments.
Thorough assessments, including Hazard Analysis Critical Control Points (HACCP), help us understand and manage the risks in our supply chain. We also have clear and well-communicated expectations of our people and those we work with in our supply chain. To ensure we're never complacent, we have regular training programmes and foster a culture of always looking for ways to improve. Together with our processes, it's what ensures complete product safety so that we always commit to the highest global food and safety standards.
Our Product Safety Essentials
We developed a toolkit to help our people visualise the right safety behaviours. It's what ensures a well-functioning safety culture and deeply embeds our approach throughout our operations. Our six-step Product Safety Essentials Toolkit helps our staff recognise, report, and manage risks and product safety hazards and streamlines our approach to product safety without over-simplifying it. It lays out how we expect our entire team and visitors to commit to product safety.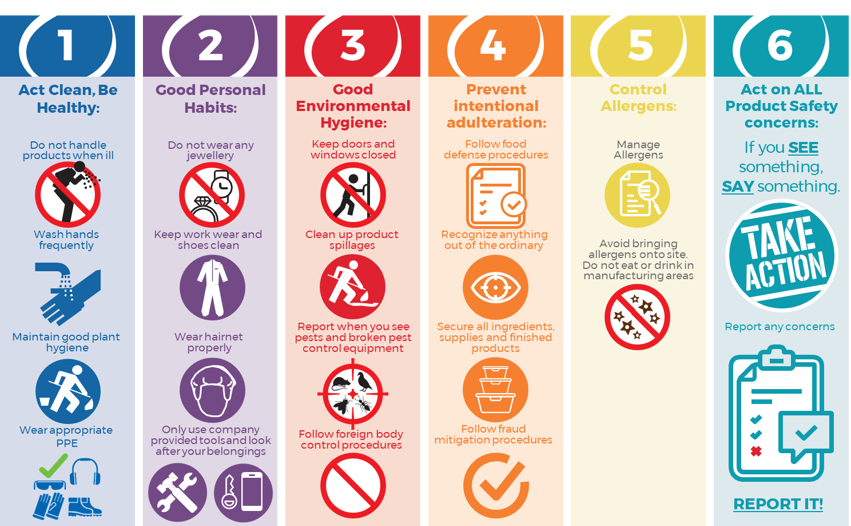 Our certifications
We develop enzymes for the food, technical, and feed industries. We have established an internally integrated management system to ensure that our work conforms to internationally recognised food and feed safety controls standards. It meets the Codex Alimentarius Commission (CAC) requirements, harmonising international food standards established by the World Health Organisation (WHO) and the United Nations (UN). Our Darmstadt site is also certified by GMP+ International – a globally recognised scheme for safety standards in the feed chain.
At our manufacturing site in Rajamäki, our commitment to the most robust food safety assurance methods is ingrained. We use the most appropriate certification for our work, the Food Safety System Certification 22000 (FSSC 22000). It's an internationally accepted scheme for food safety manufacturing. Its implementation ensures the systematic identification of potential food safety risks, and there's a continual improvement process. We also hold certification from FAMI-QS for our high standards of feed safety and quality management systems.