Ms. Sabine Böck wins 2nd prize for baking-science research project sponsored by AB Enzymes
26/04/2018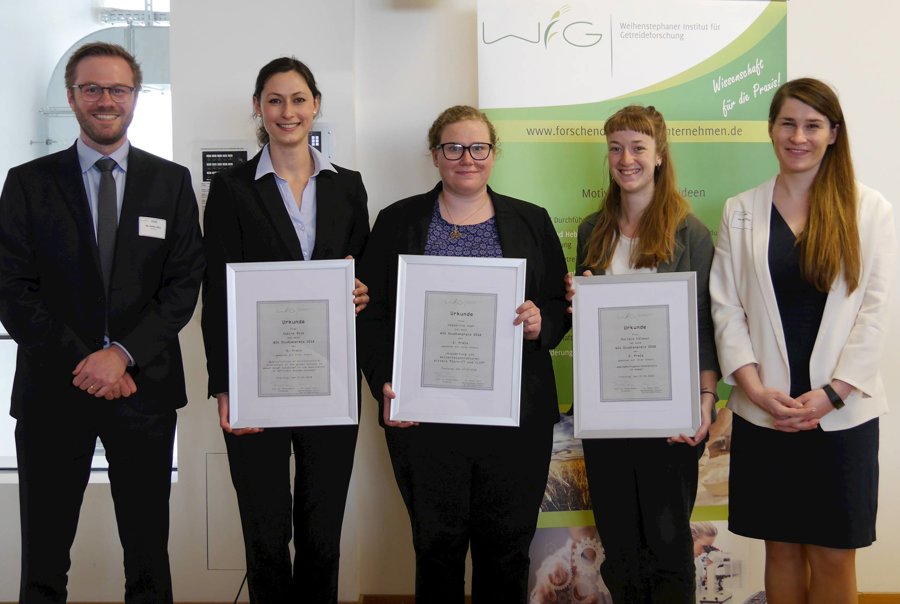 We are pleased to share the recent news about Ms. Sabine Böck winning the 2nd prize for her baking-science research project at the Weihenstephaner Institut für Getreideforschung (WIG) titled: Quantification of microstructural alterations of the gluten network in wheat dough subjected to the application of different enzyme classes.
This master student project was conducted under the supervision of Prof. Thomas Becker at the Technical University of Munich and sponsored by commercial and prototype VERON® baking enzymes by AB Enzymes.
Ralf Neumann, Customer Solutions Director Baking Enzymes

We congratulate Sabine for this great accomplishment, which has added fundamental insights in understanding the complexity of interactions between enzymes and the gluten network forming behavior. Her contribution has supported AB Enzymes in the development of our very efficient glucose oxidase enzyme solution, nowadays known as VERON® Oxibake-ST, and will help improve processes in the baking industry.
The full press release (in German) can be downloaded from the WIG website.